Prof. Dr. Ugur Guven is an Aerospace Engineer (PhD, BSc) and a Nuclear Engineer (MSc). He is of now currently working as the Senior Professor of Aerospace Engineering and conducting research related to Interstellar Travel and Utilization of Nuclear Energy for Space Missions and Space Habitats.  On the international front, he is serving as the Advisory Council Member to United Nations Center for Space Science and Space Technology Education in Asia-Pacific Region (UN CSSTEAP) and he is also the Member of the Academic Council on United Nations Systems and Member of the European Association for International Education (EAIE). Dr. Guven is the Honorary Executive Coordinator of the Indo-French Academic Alliance and he is currently busy forming the Indo-French Aerospace Consortium. Furthermore, Dr. Guven helps provide space and STEM education assistance as Executive Advisor to Phoenix Space in the UK and he is also the CEO of Prometheus Space Ltd. in London which bridges the academia and the industry in the space sector. Furthermore, Dr Ugur Guven is an expert in the field of lunar settlement and he is actively involved with NASA LEAG meetings and workshops.
Dr Ugur GUVEN has 25+ years of work experience and over 250+ academic publications comprising of journal papers, conference proceedings, project reports, and books.
Dr Ugur Guven has published many papers in the field of Interstellar Space Exploration and Space Propulsion including Mission to Alpha Centauri, Mission to Lalande 21185, Mission to Wolf 359, Mission to Epsilon Eridani, Mission to Barnard's Star, Mission to Tau Ceti, Nuclear Propulsion Techniques for Spacecraft, Advanced Power Generation in Space, Utilization of Nuclear Energy on the Moon, Helium 3 Mining on the Moon for Fusion Technologies, as well as on a Mission to Mars, Mission to Jupiter, Mission to Pluto, Mission to Oort Cloud, Mission to Heliopause, Mission to Kuiper Belt etc. using Nuclear Propulsion Techniques. His main area of expertise is the analysis of interstellar flight possibilities using Gaseous Core Nuclear Propulsion Methods.  In Computational Fluid Dynamics, he works on Multidisciplinary Methods for the analysis of propulsion systems.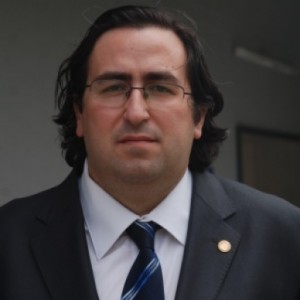 He has also published over 50+ Journal Papers, 200+ Conference papers and 50+ opinion articles on the future of space technology and nuclear technology. Dr. Ugur Guven has published 7 books as author and coauthor or as editor including "Nuclear Propulsion Techniques for Spacecraft"  ISBN: 978-3-8473-2269-6, and "Solid Rocket Propulsion for Space Exploration" ISBN: 978-3-659-30636-5 as well as other books related to Mitigation of Space Debris as well as on Space Tourism, Interstellar Flight and on Introduction to Nanosatellites. His books can be seen in his Amazon profile at www.amazon.com/author/drugurguven.
Dr. Guven has taught wide range of courses from Aerodynamics, Aeroelasticity, Space Sciences, Plasma Physics, Nuclear Power Propulsion, Orbital Mechanics, Spacecraft Dynamics, Satellite Communications, CFD, Rocket Propulsion, and Advanced Numerical Methods for Engineers, FORTRAN Programming for Engineers, MATLAB Techniques for Advanced Numerical Methods, and Introduction to Aerospace Engineering. Dr. Ugur Guven is currently involved as a coordinator in a Nanosatellite project in collaboration with various universities and organizations all across the world.
Prof. Dr. Ugur GUVEN is has guided numerous Master's students as well as various PhD students on their thesis which comprises of both simulation and experimental work. Under Dr Guven's supervision 100+ Bachelor Level Thesis Projects, 50+ Master's Level Thesis and 10+ PhD Thesis have been prepared. One of his students has currently submitted a thesis on the Trajectory Analysis of a Spacecraft on a Polar Orbit Around a Kerr Blackhole. Dr. Guven has also supervised many student teams for various competitions.
Dr Guven's students have participated in competitions all across the world and in 2012 his SAE student team has won the prestigious NASA Engineering Award and also 1st place in 2017 in the prestigious international CANSAT Competition. Dr. Ugur Guven is also a part-time consultant to several educational institutions all over the world on the preparation of suitable curriculum for various courses/workshops and seminars and he is frequently asked to review reports, oversee projects and to consult in general. Dr. Guven has also worked in many international corroboration projects such as the Creation of a Spaceport in the Southern Hemisphere.  He is involved in several EU funded research projects related to Astronautics and CFD. Dr. Guven also provides consultancy to several high tech companies as well on innovative methods for the solution of various problems. Dr. Guven also has provided consultancy to TV documentaries and non-fiction books about space travel. In addition, Dr Ugur GUVEN is an academic adviser to several institutions in academic development programs and international outreach programs.
Dr. Guven has traveled to over 25 countries and he has worked in USA, Turkey, India, Mauritius, Switzerland and other locations. Dr. Guven has received a commendation for "The Best Teacher of the Year Award". His lectures and seminars are downloaded by students, teachers and engineers worldwide from his various engineering websites. Dr Guven lecture sites include Aerospace Lectures, Space Lectures, CFD Lectures, IT Lectures and Nuclear Lectures.  Dr. Ugur GUVEN is the Chief Editor for the website www.academician.org which is a website dedicated to academicians and their challenges and lifestyle. Furthermore, Dr. Guven is the Chief Editor of the Scholar Journal for Young Scholars and Researchers.
Dr. Ugur Guven also works in improving educational and pedagogical techniques in higher education. Dr. Guven travels frequently all over the world to give seminars on the future of space technology and nuclear technology. His main passion is to pave the way for interstellar travel someday.
Prof. Dr. Ugur GUVEN Academic ORCID ID:  0000-0003-1901-3066
Prof. Dr. Ugur GUVEN Academic Researcher ID 5648-2011
Prof. Dr. Ugur GUVEN Microsoft Researcher ID https://academic.microsoft.com/profile/eg58g3f5-40h5-442h-9678-02h1h9537792/drguven/
https://united-nations.academia.edu/DrUgurGuven
https://www.researchgate.net/profile/Dr_Ugur_Guven
www.linkedin.com/in/dr-ugur-guven